This morning, I've been getting ready to leave for Pinetop tonight to get in probably the last weekend of Spring skiing. Internet villains, beware! Our home will not be empty! Gathering up layers for a day of 65 degree skiing is rather fun. With thin layers and short sleeves, I don't have to sacrifice fashion for warmth. That makes me happy. I am so looking forward to wishing my aunt the happiest of birthdays and celebrating with her.
I am sad to be leaving beind a sick Harley cat. She is still not eating, but seems to be perking up. She has an upper respiratory infection and is on antibiotics and a food supplement. Harley is a little trooper though. I cannot wait for her to get better so she can come out of her bathroom quarantine.
Also today, I have finally remembered to participate in Lauren's Fill in the Blank Friday over at: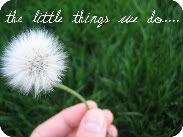 1.
My biggest accomplishment in life thus far
is my family. Although one may not imagine a family as an accomplishment, the relationships amongst family members cannot be taken for granted. My family is special, mishapen and some have even said "wacky." But, given the choice, I would not trade my beautiful, crazy and amazing family for another. I have carved my way in to adult hood, sculpting my world based on the love, lessons and devotion of my family. I have cultivated my relationships with my family with care and emotion. Ever-changing and growing my family is spectacular.
2. My favorite place to sit in my house is
at the kitchen counter with the laptop and a cup of tea or on the couch with Mr. Smith.
3. My fashion philosophy is
to be comfortable and trendy with a classic edge. In high school, I was the first in my group of friends to rock a capri (yes, I know). I caught some flack, but little did they know... :) Sometimes I am one of the first to dress in the latest style, but generally I like bold colors, ruffles and fun patterns. I am not afraid to accesorize.
4. Something every girl should have is
a
personal branding statement
. What is a personal branding statement, you ask? A personal branding statement defines who you are and who you would like to be. Whether you compose one for your professional or personal life, it gives you a mantra to remind you of who you are and who you are striving to be.
5. If you looked in my purse right now you'd find
the usual suspects... wallet, lip gloss, coupons, gift cards, random jewelry stripped off before spin.
6. My favorite music right now is
OceanLab - very calming yet upbeat
7
. My favorite part of my body is
my hair. Distinct and memorable, it never lets me down. Makes me stick out when I'd rather not and leaves an impression when I need it to!